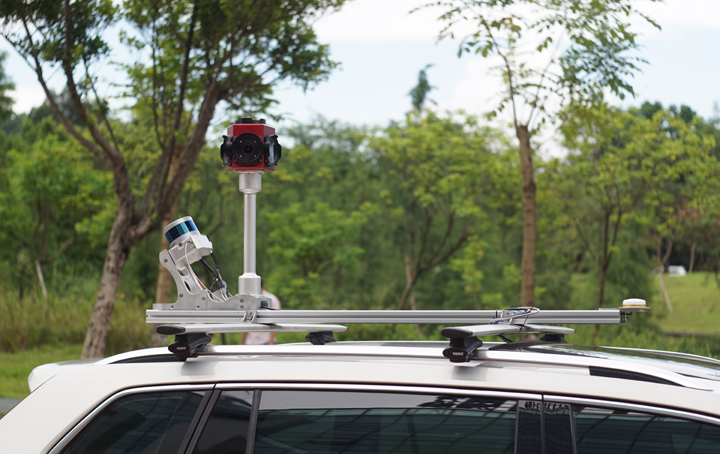 Mass Data Acquisition
in Short Time
V100 system consists of a Velodyne VLP-16 LiDAR sensor, a dual-frequency GNSS Positioning and Orientating System, a 30-Megapixel panoramic camera, a Inertial Measurement Unit, and a central control unit. It can collect 300,000 points per second at a range of 100m, with minimized scanning shade.
When compared with traditional ground surveying, using V100 mobile mapping system, the data collection in the field will be 5 to 10 times faster, the overall job time is 2 to 6 times faster, the cost will reduced for more than 40%.
Money-Saving
The system can be used in measuring roadway, railway, waterway, skyway. Its designing principle is to work for complex mission environment. So user can avoid overlapping investment and the wasting of capital.