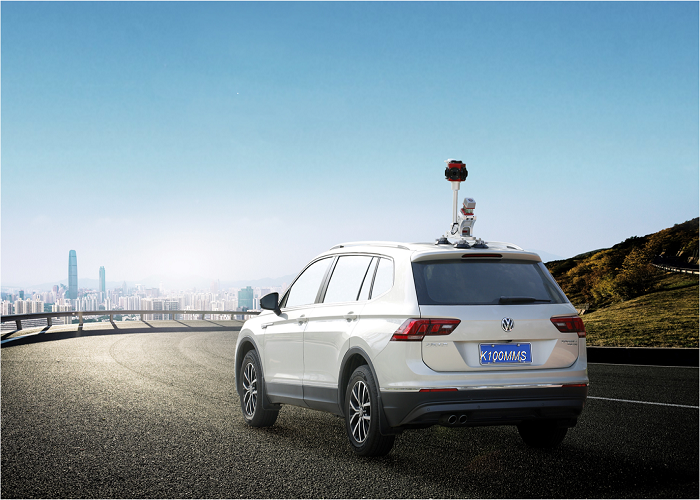 Roadway as-built acceptance has long been a challenge task for surveyors. Previously, collecting this type of data required surveyors using total stations or GNSS RTK to measure points one after another. Not only is this method slow and exhausting, but it also exposes surveyors to potential hazards and disrupts the operation of the roadway. Now, the use of mobile measurement system provides a faster, safer alternative with more abundant details.
Recently, KOLIDA V100 Ultra-light Mobile Mapping System was used by Traffic Management Bureau of Foshan City, China to evaluate Deshengdong Road Expansion Project. This roadway as-built acceptance survey recorded an 8.14 km long urban roadway which was already open to traffic.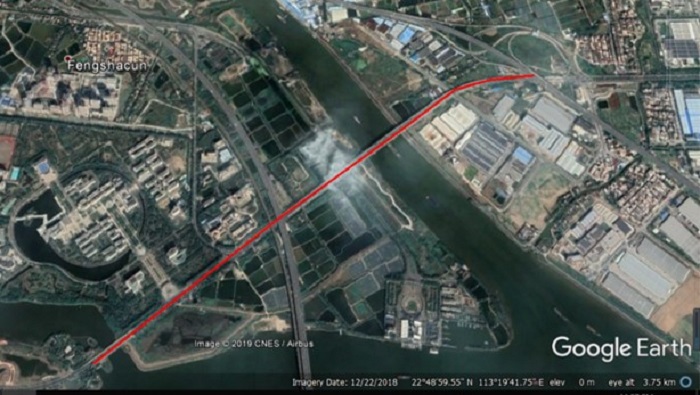 Mission Area
V100 Mobile Mapper
This mobile system was configured with a Velodyne VLP-16 LiDAR sensor which has 16-channel and 100m laser scanning range, can collect georeferenced 3D spatial data at a rate of 300 thousand points per second. It was also equipped with LadyBug 5+, a 30-Megapixel camera with 6 lens, for street view imaging. The NovAtel OEM-615 Positioning and Orientating System (POS), with a NovAtel STIM-300 Inertial Measurement Unit (IMU), were incorporated to provide trajectory information for the LiDAR sensor data. The whole system weighs only 1.5 kg before installing camera, so user can mount K100 system onto a ground vehicle or a multi-rotor UAV, use it in roadway, railway, waterway, skyway, depending on the mission demand.
The Survey: Planning
The output requirements for this roadway as-built acceptance survey by Foshan Traffic Management Bureau included 1:500 topographic map, transverse and vertical section data, vector map of road, deviation table of roadway and piles.
The accuracy expectation was Horizontal. 5 cm; Vertical. 3 cm, time limit was 35 days.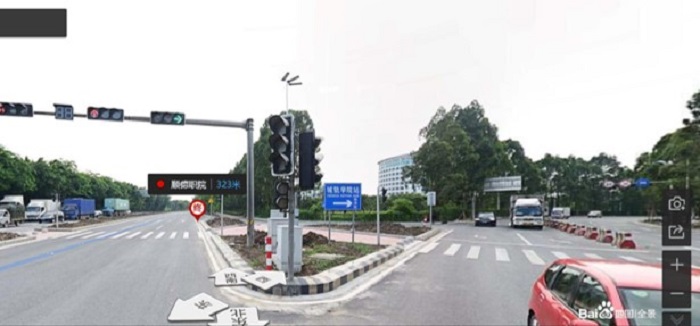 After field investigations, surveyors realized this road had following features:

Few trees block in the main roads, lot of trees block in the auxiliary roads, some unexpected cars park all the day. There is heavy traffic with lot of trucks passing by, thus the 360° camera capture interval was set as 1 sec, and ground vehicle driving speed was set as 25 km/h.
This road also had 6 lanes for 2-way thus the measuring mode was set as 2 drives in each way to make mobile 3D laser scanning and street view collecting in 2 directions.
Throughout the survey, the baseline between V100 and the GNSS Base Station did not exceed 10 km, so only one Base Station was set up.
The Survey: Execution
The outdoor survey was conducted by one driver, one local guide, one LiDAR operator, one base station watcher. This road scanning took about 2 hours.
The Survey: Post-Processing
After data collection was completed, all data was sent for post-processing, which involved three basic steps:
1) Raw GPS and IMU data were processed by using NovAtel Inertial Explorer, to get POS data;
2) Original laser data*.rxp and the*.POS data were combined to get the common format laser data *.las, using KOLIDA Z-lab Pt-process.
3) Trajectory correction and precision inspection were combined with the GCP (Ground Control Point) marking to get precise LAS data, using Terrasolid software.
After the LiDAR data had been adjusted to point cloud data, classification of the collected data began. Classifying ground points and non-ground points, coloring them into different layers, filtering and removing invalid point cloud data (vegetation, auxiliary roads, flyover underneath, etc.), and keeping road surface point cloud only to minimize data volume and eliminate interference data. This classification procedure took 8 days of work.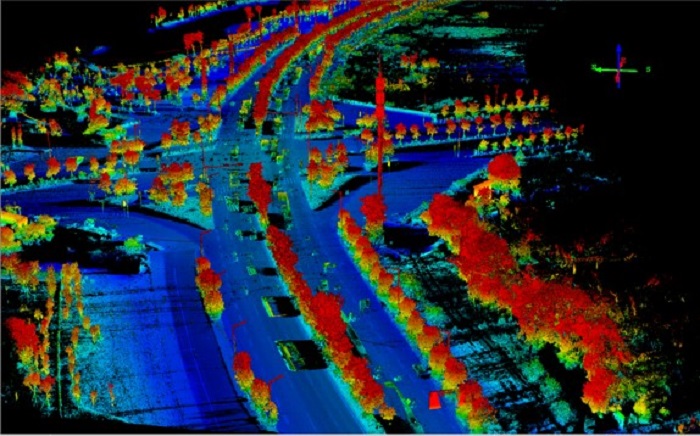 Point cloud before adjustment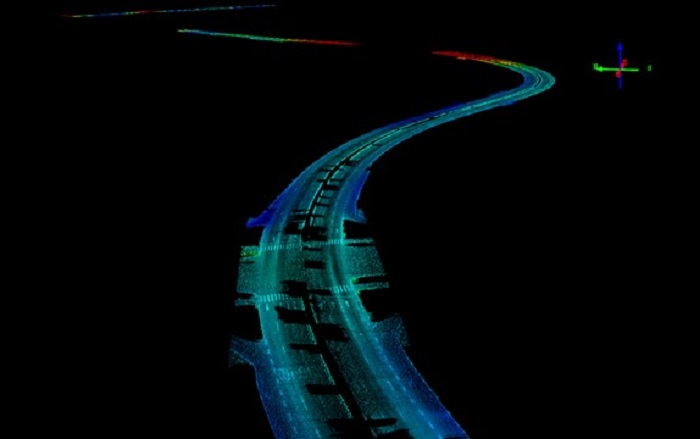 Point cloud after adjustment
The Survey: Applying Data
After processing the*.las format point cloud data with Terrasolid software, the final output DEM, DOM, Contour Line, Vector Map was generated. Through comparing the final output result with initial design drawings, the Horizontal precision 5 cm and Vertical precision 3 cm have been confirmed, completion of the road was finally evaluated.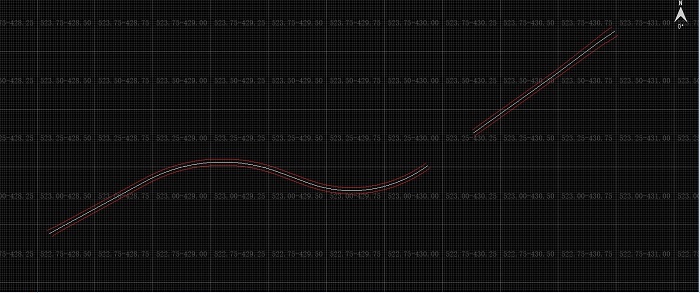 Vector Map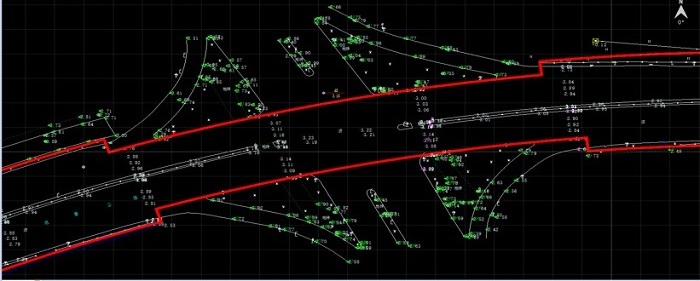 Topographic Map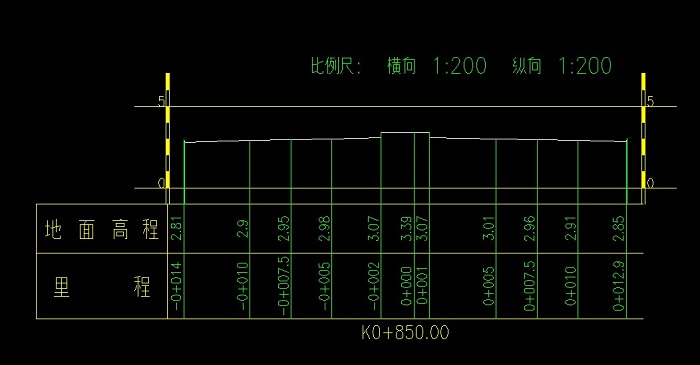 Section Data
Getting Maps and Assets Data
Processing the 8.5G initial point cloud data of this project took 33 days of work, which includes 6 days of pre-planning, 1 day (2 hours) of road scanning, 9 days of data processing,17 days of in total output generation.
The point cloud KOLIDA K100collected can be used for a variety of purposes and be adjusted to meet different accuracy requirements, to produce timely, reliable road maps. The rest of the data collected along the road is useful for extracting assets data and incorporating it into a GIS database of roadway assets and facilities.